The University of New Orleans, which was founded in 1958 as the first fully integrated public university in the South, is committed to providing educational excellence to a diverse undergraduate and graduate student body. The University is one of the region's foremost public resources, offering a variety of world-class, research-based programs, advancing shared knowledge and adding to the region's industry, culture, and economy.
Location
As its name implies, the University of New Orleans' 195-acre campus lies in the most populous city in Louisiana, with arguably the most decadent and eclectic culture you won't find anywhere else in the world. Much of New Orleans' identity is rooted in its creole heritage and the impact of French and Spanish colonial control. UNO's main campus is just minutes away from the French Quarter, boasting world-class food, historical charm, and exciting nightlife.
From the fairgrounds during Jazz Fest to the fancy restaurants on Bourbon Street, food in New Orleans has just as much flavor as the rest of the city. So much of the local fare comes from cajun and creole cooking, featuring plenty of seafood and spices.
New Orleans, located in the southern United States, near the coast of the Gulf of Mexico, in the wet and marshy area of the Mississippi delta, and on the shores of Lake Pontchartrain, has a subtropical climate, where the summers, lasting from the June to September, are long, hot, and muggy with an average daily high-temperature 30°C, while the winters, lasting from the end of November to the end of February, are mild, with an average daily high-temperature 20°C.
Academics
This public, comprehensive urban research university, ranked 3rd by the Brookings Institution for providing equal access to higher education for students from all income levels, is home to around 7000 undergraduate students. An overwhelming percentage of those students say that professors are approachable and helpful when needed (80%) and care about their students' success (80%), which is paramount as of its 19:1 student-faculty ratio.
What Sets UNO Apart?
New Orleans has a rich and eclectic culture hard to find anywhere else, but being named one of twelve "Sweet Spots for High Tech" in North America is also the ultimate destination to carry out your higher education. It offers degrees certified by the National Security Agency (NSA) and the Department of Homeland Security, houses one of only a few Schools of Naval Architecture and Marine Engineering, and UNO's Center for Hazards Assessment, Response and Technology is the only university research center in the country that focuses on hazard mitigation.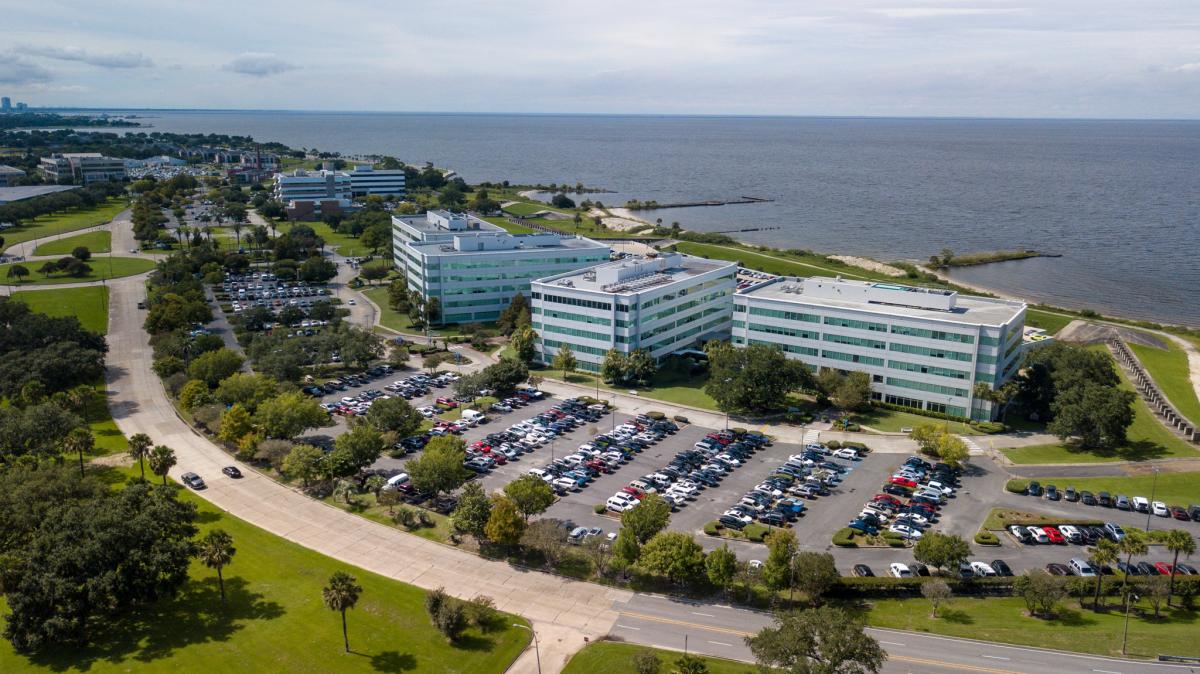 Undergraduates at the University of New Orleans can choose from nearly 50 areas of study, and graduate students can earn master's degrees in more than 40 programs, including business, engineering, and education.
Colleges, Departments, and Schools
College of Business Administration
Department of Accounting
Department of Economics and Finance
Department of Management and Marketing
Lester E. Kabacoff School of Hotel, Restaurant and Tourism Administration
College of Liberal Arts, Education, and Human Development
Department of Anthropology and Sociology
Department of English and Foreign Languages
Department of History and Philosophy
Department of Planning and Urban Studies
Department of Political Science
School of the Arts
School of Education
College of Engineering
Department of Civil and Environmental Engineering
Department of Electrical and Computer Engineering
Department of Mechanical Engineering
Boysie Bollinger School of Naval Architecture and Marine Engineering
College of Sciences
Department of Biological Sciences
Department of Chemistry
Department of Computer Science
Department of Earth and Environmental Sciences
Department of Mathematics
Department of Physics
Department of Psychology
Athletics
The UNO Privateers' 13 varsity teams compete in the NCAA Division 1 Southland Conference. Overall, the Privateers have won 3 team national championships and 22 conference championships.
The men's tennis team recently won the southland conference championship title, securing their national championship bid and only falling to #2 seed and defending national champion, Florida.
If you want to study in the USA and attend such a beautiful campus like the University of New Orleans offers, then feel free to contact us.